Elk Mountain Academy
Elk Mountain Academy is a family-owned Residential Treatment Center and Christian behavioral therapy program for boys age 13-18, located in Clark Fork, ID. Founders Carl and Loretta Olding oversee all aspects of the program operations, and are onsite as a daily part of program operations.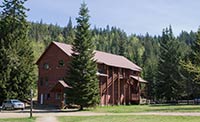 Elk Mountain Academy specializes in recovery for males with dual diagnosis for drug/alcohol abuse, porn or process addictions, who also present with an underlying mood, personality, or mental health disorder. Their program offers individual therapy, group therapy, 12-step therapy for addiction, and experiential therapy. The program accepts 18-24 students at a time, and provides a home-like atmosphere, onsite-school, and invigorating outdoor training and experiences as part of treatment in their program.
Outdoor recreational activity is an important part of therapy at Elk Mountain Academy. Hiking, kayaking, river rafting, motorcycle riding, and other activities are included in the boys' daily activities and are considered a healthy part of a boy's mental, emotional and spiritual growth.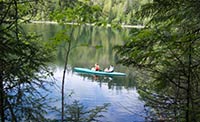 Elk Mountain Academy provides clinically-based treatment licensed by the State of Idaho, operating with licensed, Master's level clinicians and addiction specialists. Accredited academics are provided through an onsite school with classrooms and licensed teachers. EMA offers constant supervision, including 24-hour staffing, and awake staffing at night. Their program does not contract with any insurance providers, but can give parents the proper billing and paperwork to submit to insurance for reimbursement – for the therapies as part of a student's stay.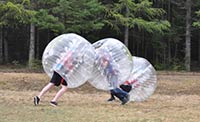 Students stay 9 – 12 months, or longer if needed, and may enter the program as long as they are 17 years 9 months – or three months before they turn age 18. They may turn 18 while in the program. EMA accepts students who might not necessarily want to be in a treatment program, or who arrive under transport. They accept students on mood-altering medications, and provide for medication management through local or consulting physician.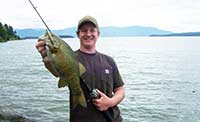 If your student requires specialized testing or updated neuro-psychological evaluations, educational testing, or medical assessment, these issues are managed through consulting providers experienced in treating adolescents with addiction or dual diagnosis.
Elk Mountain can tailor a child's stay in their program to best assist in complete recovery, accomplish high school graduation, and give preparation for a life of success found beyond a treatment facility.