Freedom Academy
Freedom Academy is a low-cost Christian Boarding School with a generous scholarship model serving students who need structure and discipline in their lives with a loving positive environment while finishing high school. The campus is 150-acres and is located just north of Watkins Glen in Western New York State. Freedom Academy, founded in 1981 is an "intensive care ward" for America's youth and is the largest home of its kind. Thousands of young people from across America, Canada, and around the world, once labeled "hopeless" and "unreachable," have turned their lives around through this Christian based program.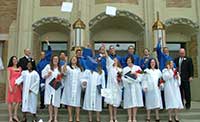 Freedom Academy's campus houses up to 200 young people, ages 14-21, each of whom has made a voluntary commitment to spend 12 months at Freedom Academy with a desire to change. Many have been involved in drugs and alcohol abuse, have attempted suicide, or lived in abusive home situations including physical, emotional and sexual abuse. Some have turned to lives of crime after their families and society abandoned them. Many young people come to Freedom Academy to escape bullying and find it like attending a prep school or boarding school.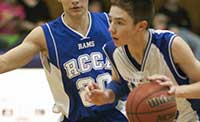 Throughout their stay at Freedom Academy, staff engage students in positive constructive pursuits. These activities build confidence, develop character, serve others, and teach young people positive ways to spend their time. Freedom Academy has an equine program gives students a chance to grow and bond working with horses, and their sports program seeks to build a sense of teamwork and accomplishment.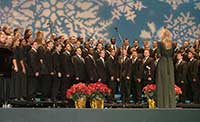 Freedom Academy students actively interact with the local and extended community in a number of ways. Students staff two food banks in the local community on a weekly basis, and participate in service opportunities with groups in the area, such as regularly providing assistance with the local Meals on Wheels program. Students also minister in local churches and at community events throughout the year. The parade ministry honors God and our veterans by appearing in several local parades each summer.
Through participation in these various activities and outreaches, students engage in fun and exciting opportunities that inspire their success in other areas.