Promise Village
PLEASE NOTE: Promise Village has officially closed its doors. We will be leaving this page up for a short period of time to alert families to the fact that the program is no longer in operation.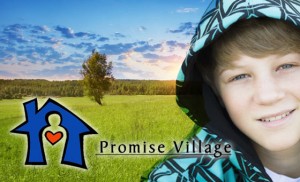 Promise Village is a highly therapeutic boarding school, located on a 70-acre ranch in Southern Michigan, where boys, ages 10-17, can overcome challenges, discover their strengths, grow in character, heal from hurts, restore family relationships, develop spiritually, and improve academically.
Promise Village is dedicated to improving the lives of struggling teens and their families. We believe that God has an awesome plan, hope, and future for every teen. Our mission is to provide a safe, caring, structured, relationship-based, clinically sophisticated program of the highest quality in a positive home-like environment. This powerful combination creates opportunities for meaningful and lasting change.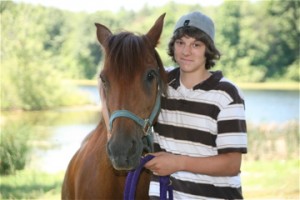 The relationship-based model of care lets the resident know that we are there to help them in any way possible as they work through their issues. We are truly focused on "alliance" rather than just compliance. Our Life Coaches, Therapists, and ancillary staff are upbeat, loving, and invested in fostering positive relationships with the residents and families we serve. We know that the combination of our external environment and the importance of caring relationships are catalysts to nurturing internal change.
Animal-Assisted Therapy
At Promise Village the Animal-Assisted Therapy model is used in the treatment planning and is an integral component to the therapeutic process. The research that we have done has uncovered the many benefits of using animals in helping those with emotional need challenges. The animals, in a very real sense, take on the role as therapist with the residents they work with. They enable them to heal emotionally, develop self-confidence, become more empathetic, form attachments, and also develop a safe bond.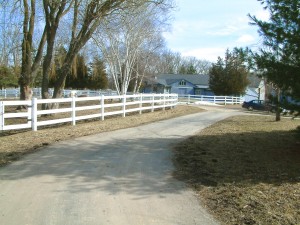 Animals can become safe transitional objects for the residents to attach and form a healthy bond with, while learning to care for and take responsibility for something. The animal can also help them develop empathy and compassion they develop this relationship. The animal will listen to all of their cares, concerns and worries without exploding or criticism. The uncritical, listening ear that the animal provides helps them learn to trust something, even if initially it is not a person. Ultimately, the goal is for the empathic skills and newly developed ability to trust, be transferred to their relationships with other human beings.
Arguably, the most innovative component of the Promise Village: Home for Children residential intervention/prevention and treatment program is Animal-Assisted Therapy (AAT), especially the emphasis on Equine Therapy.
Why Does Animal-Assisted Therapy Work?
…Troubled children and teens respond to animals in ways that they often can't or won't with people.
In many cases, they experience companionship, intimacy, and a sense of inclusion and self-worth. Seen through a child's eyes, an animal/friend is non-judgmental. They perceive other benefits such as, unquestioned loyalty, physical contact and returned affection. It is not uncommon for at-risk children and teens to feel depressed, withdrawn and even unwanted. In order for the healing process to begin, they need to feel connected and to experience a personal bond with another living thing. For some, connecting with an adult or peer may be perceived as threatening. In such cases, an animal-friend becomes a logical alternative.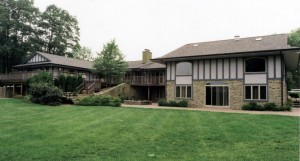 Residents learn important lessons by interacting/relating to animals. These lessons become stepping-stones for establishing connections with people. The experience of nurturing an animal and receiving affection in return, help establish feelings of self-worth, and as a result, they may be encouraged to risk human connections. Learning to care for animals seems to develop a sense of responsibility and caring. Many struggling kids and troubled teens that come to Promise Village are angry and hurt due to very difficult situations or choices they have made. Each of them experience direct contact and interaction with the animals. The contacts range from playing with a dog, grooming and riding a horse, handling the exotic birds, holding and petting the cats, or take responsibility for feeding and cleaning the animals during chore time. These kids are more apt to risk a friendship with an animal because the animal will not ask questions, will not judge them, and will not tell their secrets to anyone. In our therapeutic riding program, the Farm Director arranges for each of them to have their own horse to groom, ride, and develop a bond with. The relationship with the horse facilitates relationships to develop with the child's therapist, other staff, their peers and eventually their families.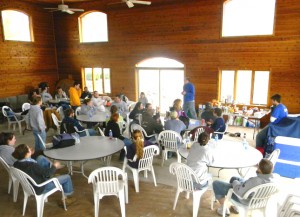 Highly Skilled Team of Therapists
Promise Village offers highly skilled therapy for troubled teens. The Promise Village approach builds on the positive character traits outlined in the "PROMISES" Character-Building Stage System and promotes growth and change through learning to prosper in each of these areas. A nurturing clinical atmosphere helps to foster the development of trust, confidence, respect, responsibility, self-worth, and self-control in the lives of the residents.
Our multi-modal approach includes individual, family, and group therapies in combination with milieu and animal/equine assisted therapy. Promise Village's program is therapeutically intensive and residents are closely supervised by therapists and Life Coaches. We are privileged and honored to be a part of seeing radically positive changes occur in the lives of children and teens, who come to realize the wonderful potential that lies within them.