Reflections Academy for Girls
Reflections Academy for Girls is a small, homelike, Christian therapeutic boarding school for teenage girls age 13-18 who are struggling with anxiety, depression, trauma, and behavioral health issues, set in the natural beauty of Northwest Montana. Reflections Academy is fully licensed in the state of Montana, and seeks to provide a safe haven for girls and their families, just a short distance away from major National Parks, National Forests, and some incredible once-in-a-lifetime outdoor experiences.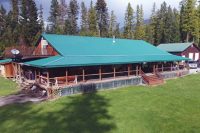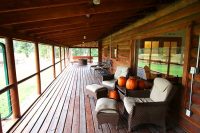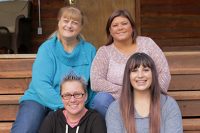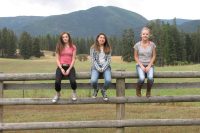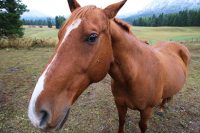 This residential program for struggling girls is fairly new, however, it offers experienced, highly-qualified staff whom have been working with teenagers for over 40 years. The monthly cost of this therapeutic boarding school is lower than most similar programs in the industry, and offers much more. Furnishing a highly structured yet relational environment, girls live together along with care staff in a lodge located in the middle of a beautiful, tree-topped valley, near rivers, lakes, and mountains. The serene, peaceful location of Reflections Academy plays a significant role in its therapeutic process, and provides a welcome chance for visiting families to relax and gain positive perspectives.
The standard length of stay for a girl at Reflections Academy is 12-14 months. Girls who enter into the program are typically struggling with anxiety, depression, anger, rage, defiance, compulsive lying or stealing, promiscuity, eating disorders, cutting, running away, or substance abuse such as drugs or alcohol (although the girl must be sober for a specific period before they can enter the program). Reflections Academy is particularly well-built for girls who are struggling due to physical or emotional trauma, or issues stemming from adoption.
Reflections' therapeutic model focuses on helping girls to identify and remove negative, self-destructive beliefs about themselves, replacing these harmful beliefs with positive, upbuilding beliefs which in turn will affect their behavior. Every activity in which the girls participate is devoted to helping them practice healthy thoughts about themselves, others, and God. Whether it be regular one-on-one therapy sessions, group sessions, scriptural discussions, fun indoor games and activities, outdoor sports and horseback riding, hiking, rock climbing, or a myriad of other outdoor activities in the heart of beautiful Montana, every activity helps girls to reflect upon and wrestle with the negative beliefs they may have about themselves.
Reflections Academy offers a fully accredited boarding school program where girls can catch up on their schoolwork and even potentially graduate High School through Montana Digital Academy, the state's online academy. The school retains a state-licensed teacher on staff who oversees the girls' progress and evaluates the needs of each girl. The director of the program has a Master's degree in Education as well.
For parents, Reflections provides regular video therapy sessions alongside girls and their therapists. The program gives regular coaching to parents and offers seminars built to help parents gain wisdom and understanding, restore broken relationships, and build positive foundations that will assist families when their girl is ready to return home.
Reflections operates with the understanding that girls who are struggling typically do not have any need or immediate desire to have a relationship with God. It is the policy of Reflections Academy to not force or push God onto the girls who attend. However, girls do attend church every Sunday at the local non-denominational church, are allowed to attend youth group on a regular basis, and participate in regular Bible study discussions. As girls become healthier in their thinking about themselves and others, they generally exhibit a desire to allow God back into their lives. This is one of the great hallmarks of a teenage girl who is overcoming a self-destructive mindset.
We have known the director of Reflections Academy for years, and have found her to be one of the sweetest, most caring, most highly-qualified individuals in our entire decade of experience to help girls overcome their struggles in a faith-centered, family-oriented setting. She is a faithful Christian with a well-rounded understanding of scripture, she retains two Master's degrees in her field, she is a Licensed Clinical Professional Counselor (LCPC), is fully trained in EMDR therapy, and she also helped to shape some of the laws surrounding therapeutic boarding schools in the state of Montana.
If you are looking for a Christian boarding school with highly-qualified therapy, a wonderful environment, a Biblical foundation, and accredited academics, Reflections Academy is a great option for your girl and your family.