Shelterwood Academy
Shelterwood Academy is a Christian therapeutic boarding school with fully accredited education for struggling boys and girls age 13-18, located near Independence, MO. Take note that Shelterwood accepts students age 18 who will attend willingly and cooperatively, and who still need high school credit.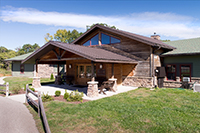 The Shelterwood campus is both beautiful and serene. Situated on 220 wooded acres, the grounds include outdoor basketball courts, wilderness trails, a swimming pool, a beautiful gymnasium, a soccer field, classrooms, dorms and counseling offices. Female and male students live in separate lodges, with same-gender mentors. Several new buildings have been added recently, including a new residential lodge, a secondary lodge, and a chapel.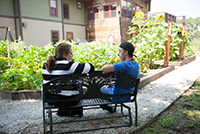 Shelterwood maintains an all-encompassing commitment to follow Jesus Christ, and works to provide students the freedom to develop a heart to know and follow Him. At its core, Shelterwood Academy attempts to furnish as many opportunities as possible for students to reflect on their lives and restore relationships with others, their family, their selves, and God. Shelterwood offers an incredibly wide range of activities and events that are designed to help students uncover issues, build relationships and provide clarity for moving forward in life, including recreation, adventure, art, gardening, fishing, music and performing arts. Students may also have the chance to go on missions trips to places like Haiti.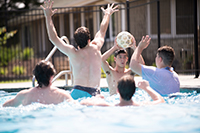 The leadership at Shelterwood strives for excellence and measured outcomes in its programs. Shelterwood was the first member of the National Association of Therapeutic Schools and Programs (NATSAP) to be conferred its Gold Seal Award for Evidenced-Based Outcomes. This award provides verifiable evidence that the Shelterwood program operates with a high degree of success, and seeks to maintain effectiveness throughout its day-to-day operations.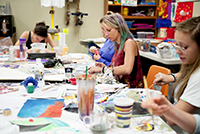 Shelterwood provides clinical evidence-based therapy for its students, including Cognitive Behavioral Therapy (CBT), Art Therapy, Equine Therapy, Sand Tray Therapy, Attachment Therapy, Substance Abuse and Addiction Therapy, and Family Systems. Shelterwood also fully integrates parental training and family restoration, while maintaining a Christian outlook and strong focus on the development of faith.
The staff at Shelterwood are highly trained and clinically proficient. Shelterwood is an excellent therapeutic Christian Boarding School option for teenagers who are struggling with anger, depression, anxiety, eating disorders such as bulimia or anorexia, minor substance abuse, running away, ADD, ADHD, ODD, OCD, most major behavioral disorders, excessively rebellious attitudes, compulsive lying, truancy and poor academics. If you're looking for a highly clinical program with a strong emphasis on the fostering and development of Christian faith, Shelterwood is a great option for you.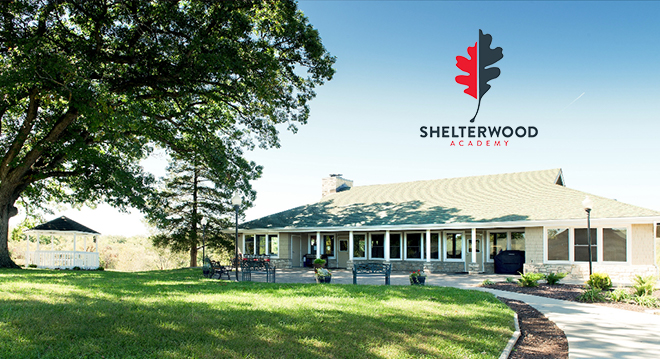 Photos Courtesy of Shelterwood Academy Christian Boarding School