Shepherds Hill Academy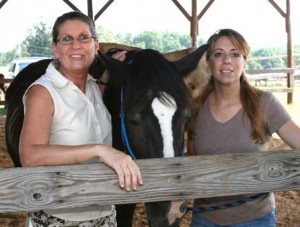 Shepherd Hill Academy offers the most effective therapeutic elements, combined into one great program. SHA serves 12-17 year old students. The residential boarding school provides a highly effective and eclectic approach to therapy, not found in other therapeutic schools.
Located in Northern Georgia, it is a hybrid between a therapeutic wilderness program and a Christian boarding school. It includes wilderness therapy to teach struggling teens about God, life and teamwork, while offering a fully accredited school. It features equine therapy, group and individual counseling, and teamwork exercises.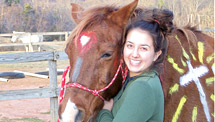 According to the program, "We've combined the best of other therapeutic programs into one program that both includes the wilderness aspect and a first class education. And, of course, the pivotal factor is that we teach the kids to look to God for their strength and for answers for their life."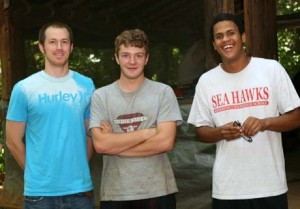 The constant stimulation of God's love and truth through SHA staff is meant to mentor a child's appetites to hunger for more wholesome activities. Although their Christ-centered approach to education operates as any other modern school, the intentionally primitive living conditions relieve kids of the many negative cultural influences that are bombarding them from every direction today. Peer pressure is turned inside out as kids are taught to think critically about the important issues of life. Faulty thinking patterns are exposed for what they are.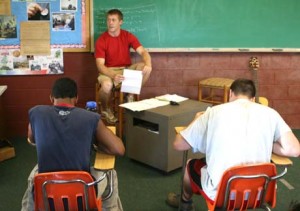 Kids learn to discern and distinguish the difference between intelligence, knowledge, and wisdom; and how they all apply to life and reality. Kids get another chance at childhood, while learning how to properly approach and address the critical issues of adulthood. Peace and sanity return to the family as parents also learn through SHA retreats and constant contact.
The Benefits of Wilderness
SHA's Wilderness Program provides teens with an opportunity to be challenged in maturity. The unique benefit of the Wilderness Program is that the child is removed from the temptations present to them in today's culture. During this separation they are able to mature in character development. If you are looking for your child to be in perpetual comfort, a wilderness-style program may not be for you. However, if you are looking for perhaps your child's greatest opportunity for healing and a diminished sense of entitlement, all while creating for himself a sense of significance, identity, humility, and gratitude, then SHA may be a fit for your teen. Science, statistics, and history, all give evidence for the effectiveness of wilderness-style care toward heart change. And with a Christ-centered approach, the results improve exponentially.
The Therapeutic Approach
Everything SHA does is designed for therapeutic value and teachable moments–whether it is in school, sports, work, or in the wilderness area. SHA's teachers, campus therapists, program supervisors, and residential staff are all unified in your teen's therapeutic goals and regularly meet to discuss progress. Their 24/7 care provides teenagers with the opportunity to grow spiritually, mentally, emotionally, and physically, through individual, group, and family therapeutic activities and counseling.