Turning Point Behavioral Academy for Boys
Turning Point Behavioral Academy for Boys is a licensed 12-18 month Christian therapeutic boarding school for boys age 8-13 located in Eureka, Montana. Turning Point specializes in helping families with young boys who are struggling with behavior issues such as anger, rage, depression, ADD/ADHD, RAD, disrespect, lying, low self esteem, failing grades, or stealing.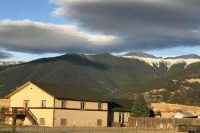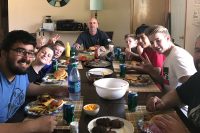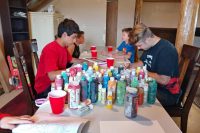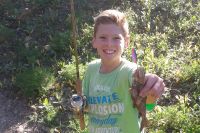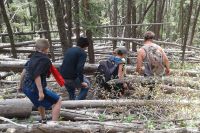 Turning Point Behavioral Academy for Boys is owned and run by a Youth Pastor, a former U.S. Marine and Police Officer, and a mother of three boys. Their program is built to provide structure and discipline for young boys in a grace-oriented environment. They work to build responsibility, integrity and character in young men who struggle to operate well in traditional environments. Turning Point provides a safe and nurturing space for growth physically, emotionally, relationally and academically in an alternative, active-lifestyle environment, for boys who need it.
The academic program at Turning Point Behavioral Academy for Boys is built specifically to meet the needs of each attending student. An academic plan is created for each boy, and the boys are taught every day by a teacher in a small, homelike environment. The program can help boys catch up in school, recover lost credits, and regain a sense of wonder for learning in an alternative, hands-on way. Because a hands-on methodology is usually either difficult or impossible in a standard school setting, Turning Point offers a chance for your boy to learn in the way that he is built to learn.
Turning point offers both highly experienced mentors and counselors. Oscar Sanchez is a Youth Pastor and has mentored young boys for over 20 years. Todd Call, the licensed therapist at Turning Point, is highly experienced with over 15 years of practice and has worked with families long distance for many years. Group therapy, individual therapy and family therapy will provide your boy the tools he needs to be successful relationally, personally, and emotionally. Their counselors, mentors and therapists have been working alongside families for years.
We visited Turning Point Behavioral Academy in 2018 and were encouraged by the program owners' desire to operate in a disciplined but grace-oriented environment. Having worked previously in a boarding school program which was fear-based and graceless, the owners and staff desire to create a family-like environment where boys can grow and thrive. Fun is at the heart of this program, and we love that the directors know how to have fun with these struggling boys.