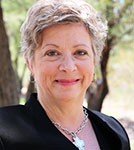 Don't make the same mistake I made. I'm here to help you find a Christian Boarding School that may potentially best fit your struggling teenage boy or girl -- a program your family can afford...
Several years ago I put my own teenage son in a therapeutic school. That program was a big mistake. So after much research I found a great program and moved him there. After experiencing a bad program, and a good one, I decided to help other parents find great programs in order to help them possibly prevent the heartache and financial loss we experienced. Now I talk to dozens of parents daily, suggesting Christian boarding schools that can potentially best help their teenager. I have visited over 100 different programs across the country, and have professional relationships with the owners and staff. I also receive regular reports from parents who have placed their teenager, so I am in a unique position to help you in this important decision. There is NO CHARGE for this service. Just fill in the online inquiry form and I'll send more information about the best possible options for your child. -- Tamara Bolthouse
NEED FREE, ZERO-OBLIGATION GUIDANCE? Inquire Now!
FOR PARENTS: Does My Teen Need a Christian Boarding School?