Pine Mountain Boys Academy
Pine Mountain Boys Academy is a Teen Challenge Adolescent program and Christian Boarding School for boys ages 13-17, located in Meansville, GA. Pine Mountain is a Christian behavioral modification program for uniquely troubled teens. Pine Mountain works to help families facing puzzling behavioral challenges, anger, defiance, academic failure, as well as substance abuse and technology over-load. The expected length of stay is 12-15 months.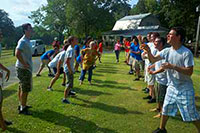 Pine Mountain Boys Academy offers a home-like atmosphere on a private, 36-acre campus. The programing at Pine Mountain is founded on the nationally recognized Teen Challenge Emotional Growth curriculum. Each student is assigned to an on-site mentor, and the program is designed to teach leadership skills and an 'others-centered' mindset to boys who are struggling with behavioral issues. They provide year-round open enrollment, accredited academics, personal mentoring, a structured daily schedule, and help for the entire family through workshops and visits.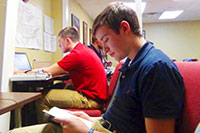 Boys who enter into Pine Mountain come with a myriad of academic records, and Pine Mountain works closely with boys and their families to repair and restore students' motivation and the hope of possibly graduating high school. Their academic program is fully accredited and personalized to each individual's needs. Students who complete the required credits and courses are invited and encouraged to walk with the graduating class at the end of the school year.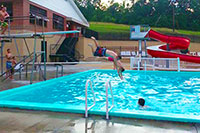 Pine Mountain Teen Challenge offers leadership development strategies, and teaches young men new ways to resolve problems. Each student is assigned a personal mentor who functions as a liaison with his family while enrolled in the program.
Pine Mountain Boys Academy is a viable option for your struggling teenage boy if they are dealing with anger, depression, rebellious attitudes, self-destructive behavior, truancy, failing grades, minor drug or alcohol use/abuse, lying, cheating, stealing, or general lawlessness.